Calendar of Events of the Global Week of Entrepreneurship of Albania 2023
November 13

-

November 19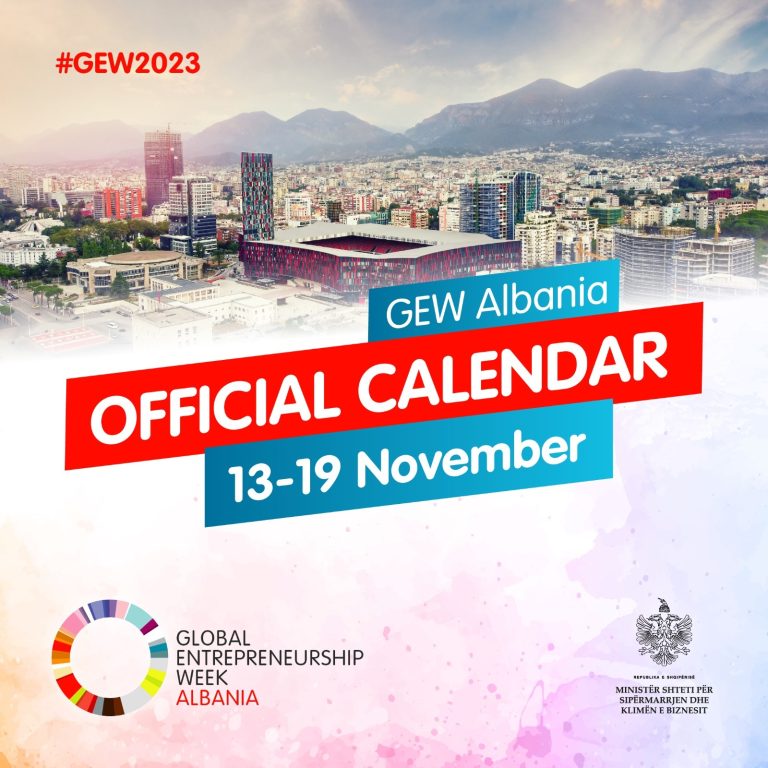 Global Entrepreneurship Week is coming to Albania on November 13-19!  This week is an opportunity for innovation, empowerment, and connecting with other entrepreneurs. Global Entrepreneurship Week Albania (GEW ALBANIA) will focus on increasing interaction among all actors, networking, diversifying alternative financing, empowering the supporting ecosystem, but above all, transforming the culture of doing business with a global approach and creating added value for the economy.
IN THIS SPIRIT, THE SESSIONS THAT WILL BE ORGANIZED WILL INCLUDE:
Empowerment and inspiration from the success stories of national and international entrepreneurship.
Motivation from dynamic speakers and meetings with mentors.
Empowerment programs with various partners.
Discussions with women entrepreneurs, ambitious youth, and business leaders.
Panel discussions, presentations, and industry reports.
Business visits and dedicated meetings with leaders of foreign and local corporations.
Under the special care of the Minister of State for Entrepreneurship and Business Climate, Mrs. Delina Ibrahimaj, various events will be organized from November 13 to 19. You can find specific details about these events at the provided link. For more information, please contact the official email address: [email protected].
Don't miss this opportunity!