Emerge Dubai 2023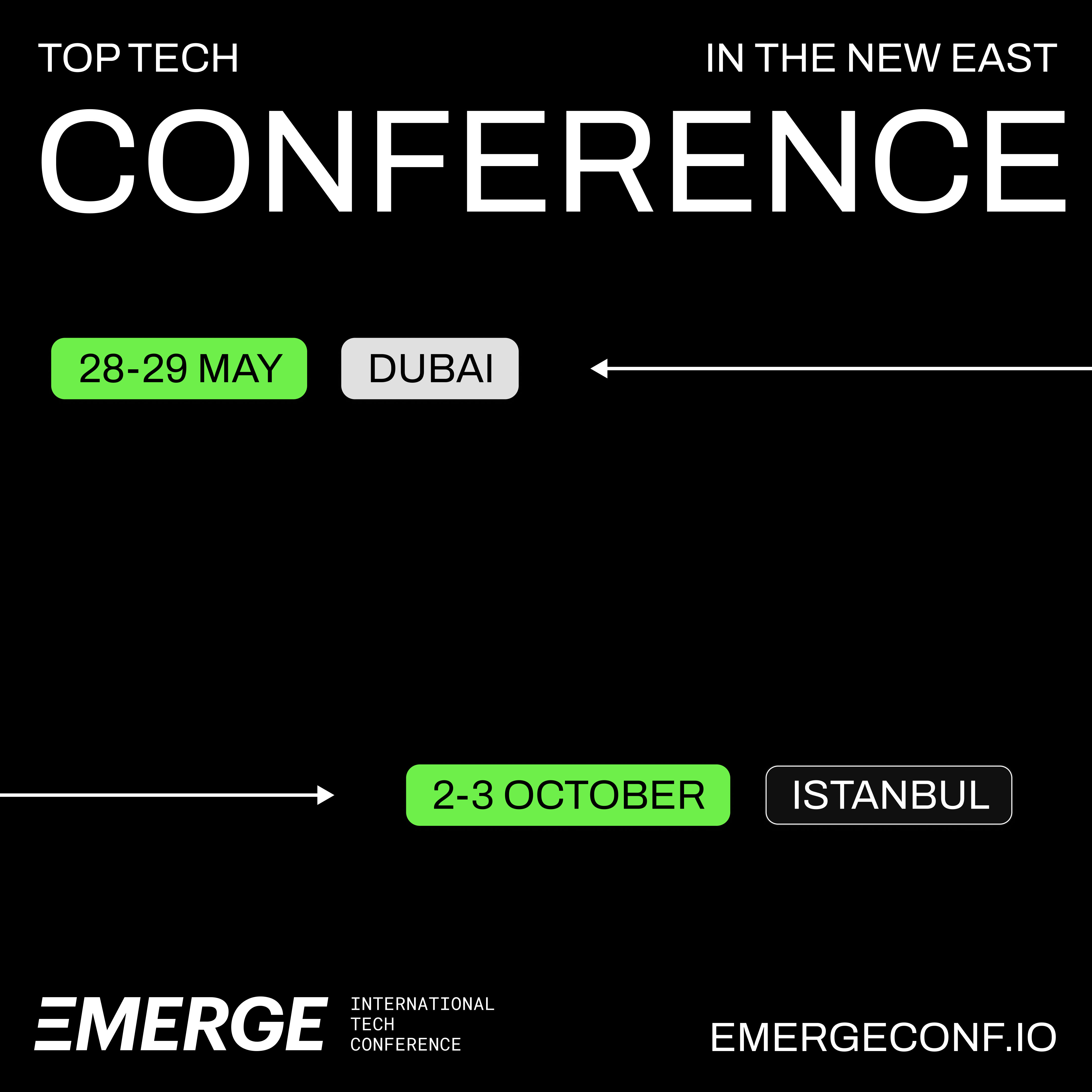 EMERGE tech conference will take place in Dubai, UAE, for the first time. It will be held in Emirates Sports Hotel on 28-29 May and bring together around 1000 tech leaders, founders, investors and talent.
EMERGE – one of the established international tech conferences with the focus on emerging markets, uniting startups, tech talent, investors and ecosystem players from the New East (CEE, MENA, the Balkans, Turkiye & Central Asia) annually. 
Official language of the conference is English and the programme focuses on the hottest trends in tech & VC industries, founders' stories, Women in Tech session, and hands-on advice for tech talent. Top experts from Binance, Google, Microsoft, Insilico Medicine, ARTISANT, Modus Capital and many more will join us on stage in Dubai.
Such venture funds as Flat6Labs, V7 Group, AK Venture, Global Millennial Capital, GrowX ventures and more investors are already onboarded to EMERGE and have a proven track record of supporting emerging startups.
Use the discount code COMMUNITY20 to have a 20% discount to any ticket type!
View all the details, check out the agenda, and buy tickets on the website! EMERGE is waiting for you!