EMERGE U 2023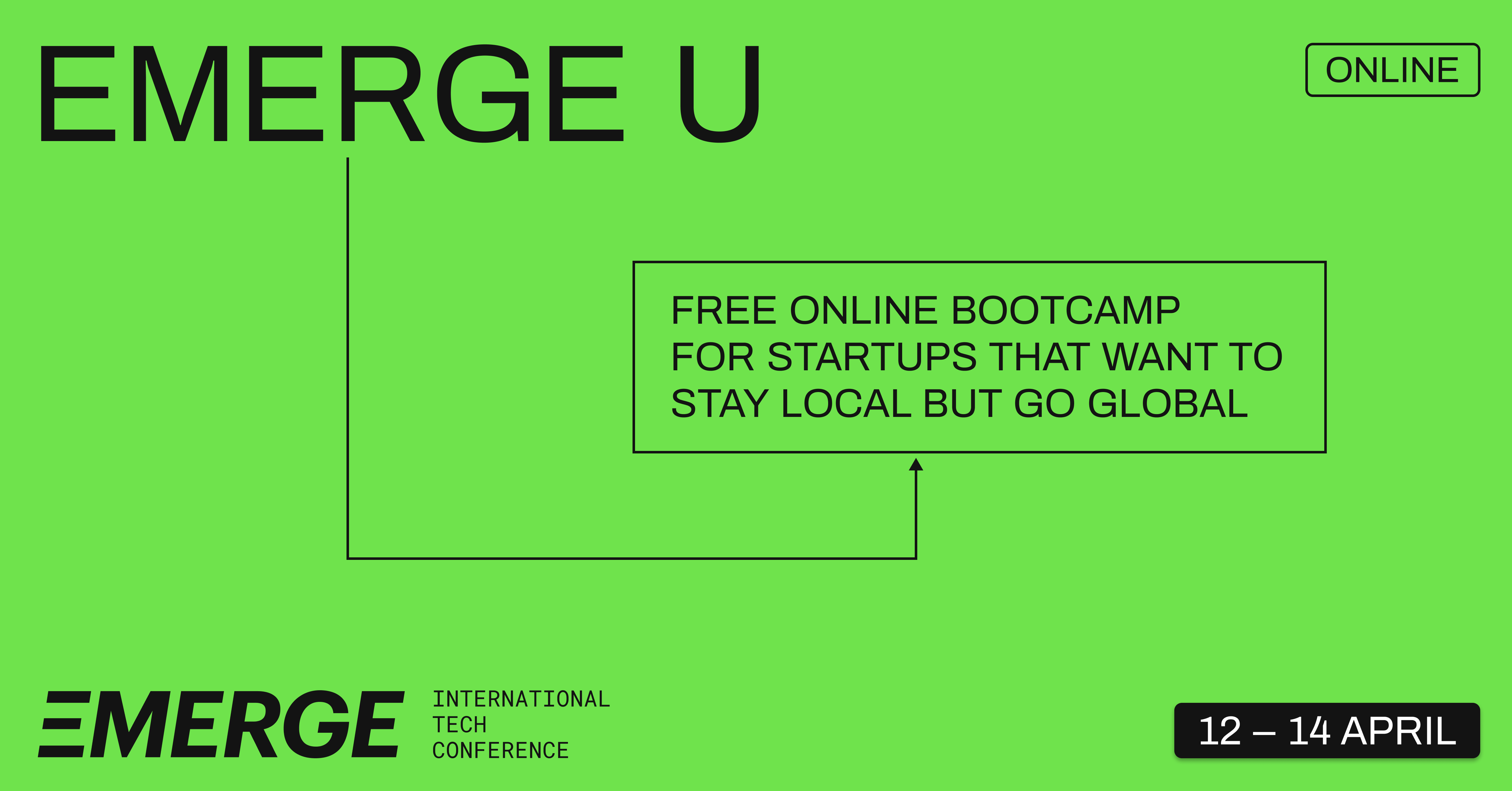 EMERGE U Bootcamp is coming next week! It's an online program designed for startups that want to stay local but go global. The three-day intensive course is an opportunity for you to accelerate your skills with awesome experts in various fields, from investing millions in startups to public speaking professionally.
Here are some of the topics that you can expect from EMERGE U:
   

Flat6Labs Interview Accelerator Workshop

– Learn how to ace startup accelerator interviews with Mira Charkawi, Startup Scout at Flat6Labs, the MENA region's leading seed and early-stage venture capital firm.

   

Decision Making Process at VCs

– Join Denis Efremov, Series B+ Investor in Tech Startups and Principal at Fort Ross Ventures,

backer of top Israeli unicorn startup eToro and real estate unicorn Roofstock,

for an insightful discussion on venture capital operations, decision-making, and the current investing environment.

   

Ekar Story

–

Expansion to MENA

– Learn from Vilhelm Hedberg, founder of ekar, the Middle East's first and largest personal mobility company and

one of the most funded MENA startups in 2022,

about the company's outstanding story of conquering the MENA market.
All sessions are FREE and will take place online. Don't miss this opportunity to learn from industry experts and accelerate your startup's success. Reserve your spot at EMERGE U.
Related Events