From Zero To Hero
September 9 @ 5:30 pm

-

7:30 pm

UTC+1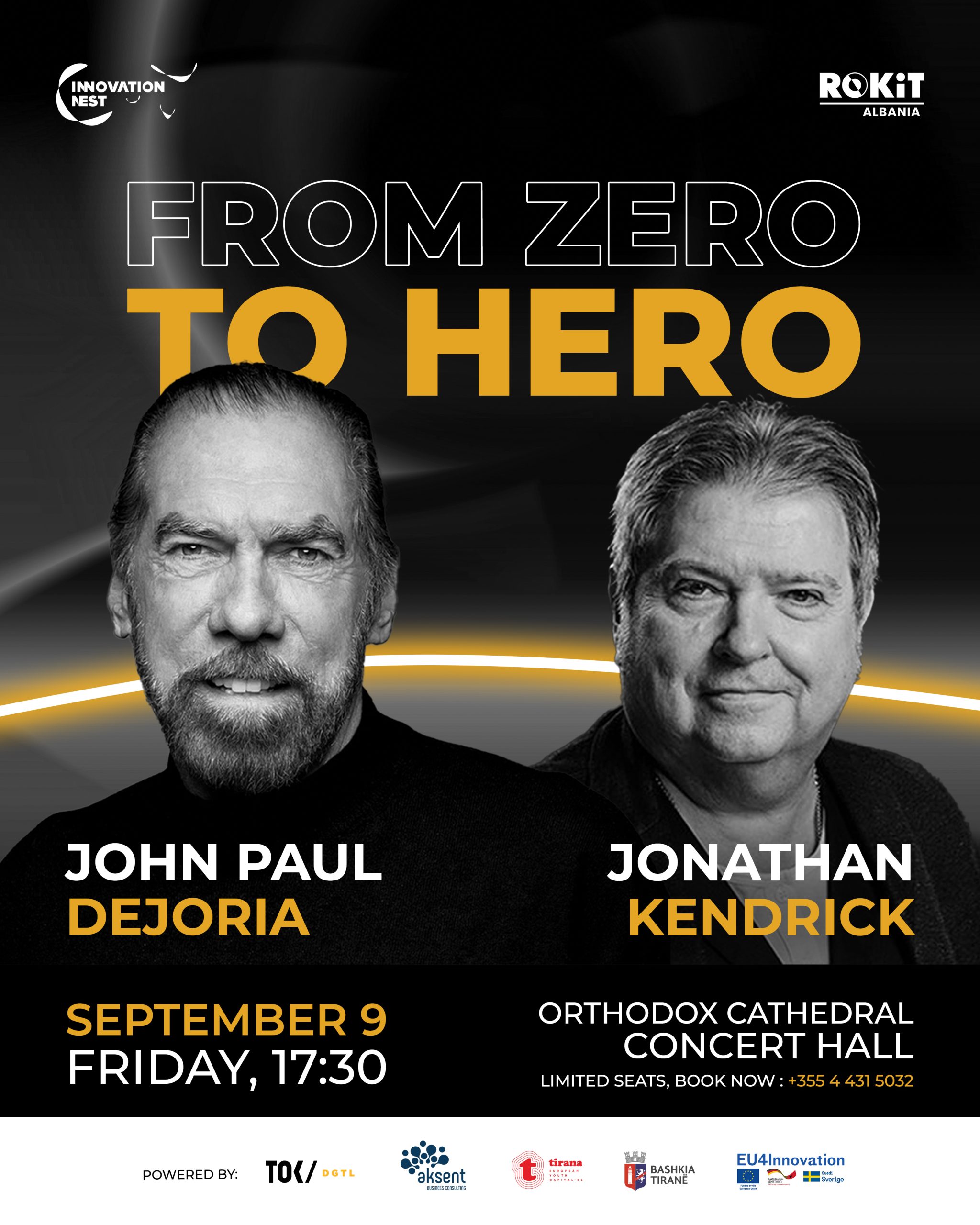 What is needed to build a successful business, to become a BILLIONAIRE starting from ZERO? What does it mean to have a billion-dollar mentality, overcome the fear of rejection and make smart investments that will enable you to build the business you have always dreamed of?
For the first time in Albania you will have the opportunity to meet in person; listen to the story; advice or ideas from two of the most unusual entrepreneurs in recent business history.
Their story seems like something taken from a Hollywood movie script; their innovative ideas may seem futuristic for the time, but the common denominator for them is success.
These are the stories of:
John Paul DeJoria, an American billionaire, founder of "John Paul Michel", "Patron Tequila" and many innovative businesses. His current fortune is more than 4 billion dollars. His ideas are worth even more!
Jonathan Kendrick, Co-Founder, and Chairman of the ROKiT Group of Companies, with a special focus on innovative ideas and businesses!
Two innovative businessmen with brilliant ideas visit Tirana for the first time. This is one of the rare cases where two world-renowned entrepreneurs are willing to share their experience with Albanian youth and businessmen.
On September 9, at 5:30 p.m., they will be in the Concert Hall of the Orthodox Cathedral to share their stories and ideas with the attendees. John Paul DeJoria and Jonathan Kendrick come to the capital as part of "Tirana European Youth Capital".
All interested persons are invited to participate in this extraordinary event, free of charge, where they have the real opportunity to meet and discuss with two world-class entrepreneurs! The event is co-organized by ROKiT Albania, Aksent Business Consulting, Innovation Nest, and EU4Innovation.
Participation in this event is by invitation only. If you are interested in participating, send an email to info@aksent.al.