Game Jam Tirana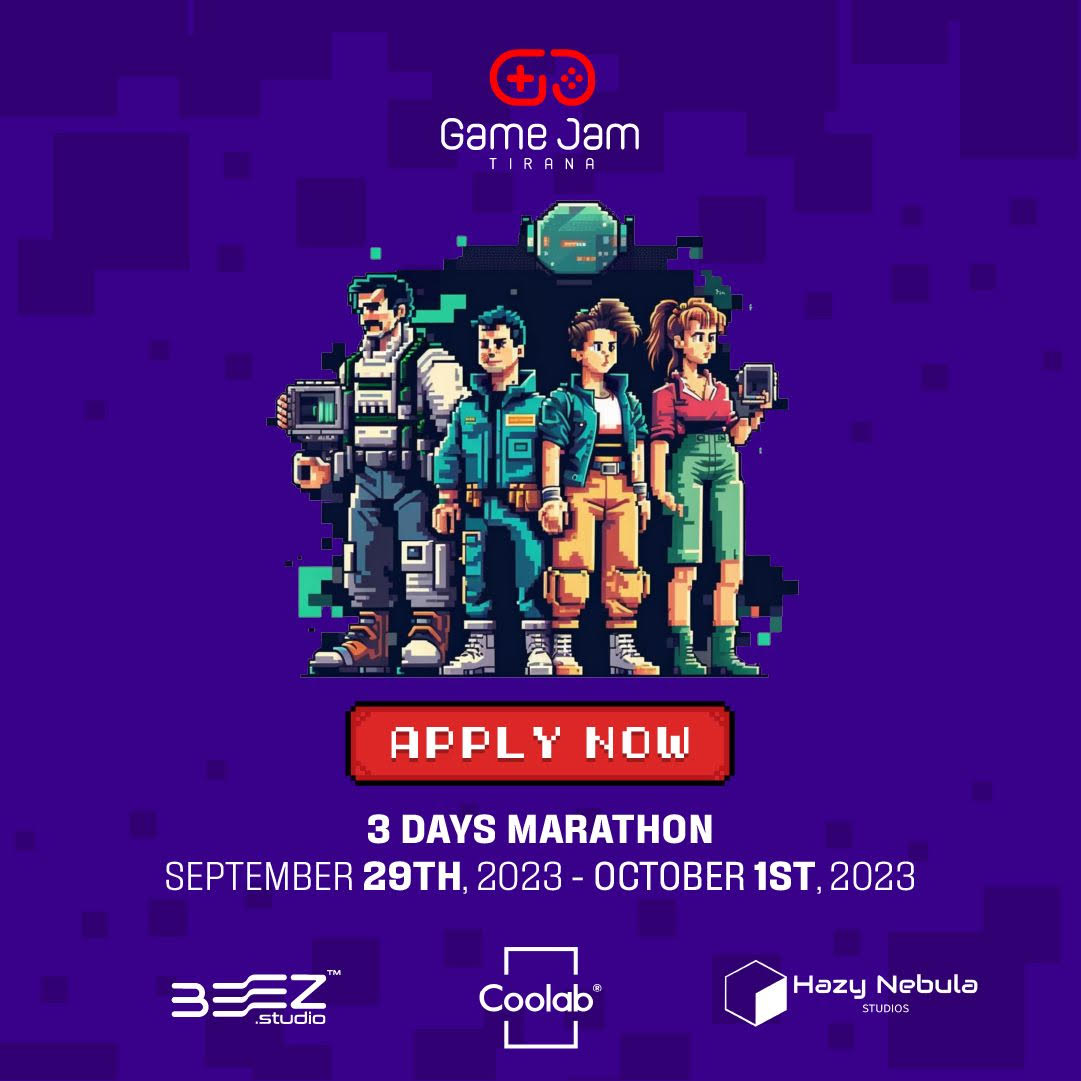 Join the Game Jam Tirana and immerse yourself in a whirlwind of creativity, challenges and electrifying moments. It's not just an event; it's a chance to sculpt the future of gaming.
Dive into the unknown, team up with fellow adventures and craft you masterpiece. Embrace the excitement, the camaraderie and the euphoria of bringing your ideas to life. The quest begins now – register for Game Jam Tirana and be part of an unforgettable odyssey that's powered by pixels and fueled by your passion. Level up your reality, one line of code at a time!
Embark on an epic journey into the world of creativity, innovation and pixel-powered magic!
Welcome to Game Jam Tirana, where dreams turn into playable realities and where your imagination takes center stage.
Discover the thrill of creating a game from scratch, collaborating with like-minded visionaries and exploring the boundless possibilities of game development. Whether you're a coding wizard, a design virtuoso, an art maestro or just someone curious to dive into the gaming universe, this is your moment to shine!
Related Events