INNVEST Summit 2021
7 October 2021 @ 8:00 am

-

5:00 pm

UTC+1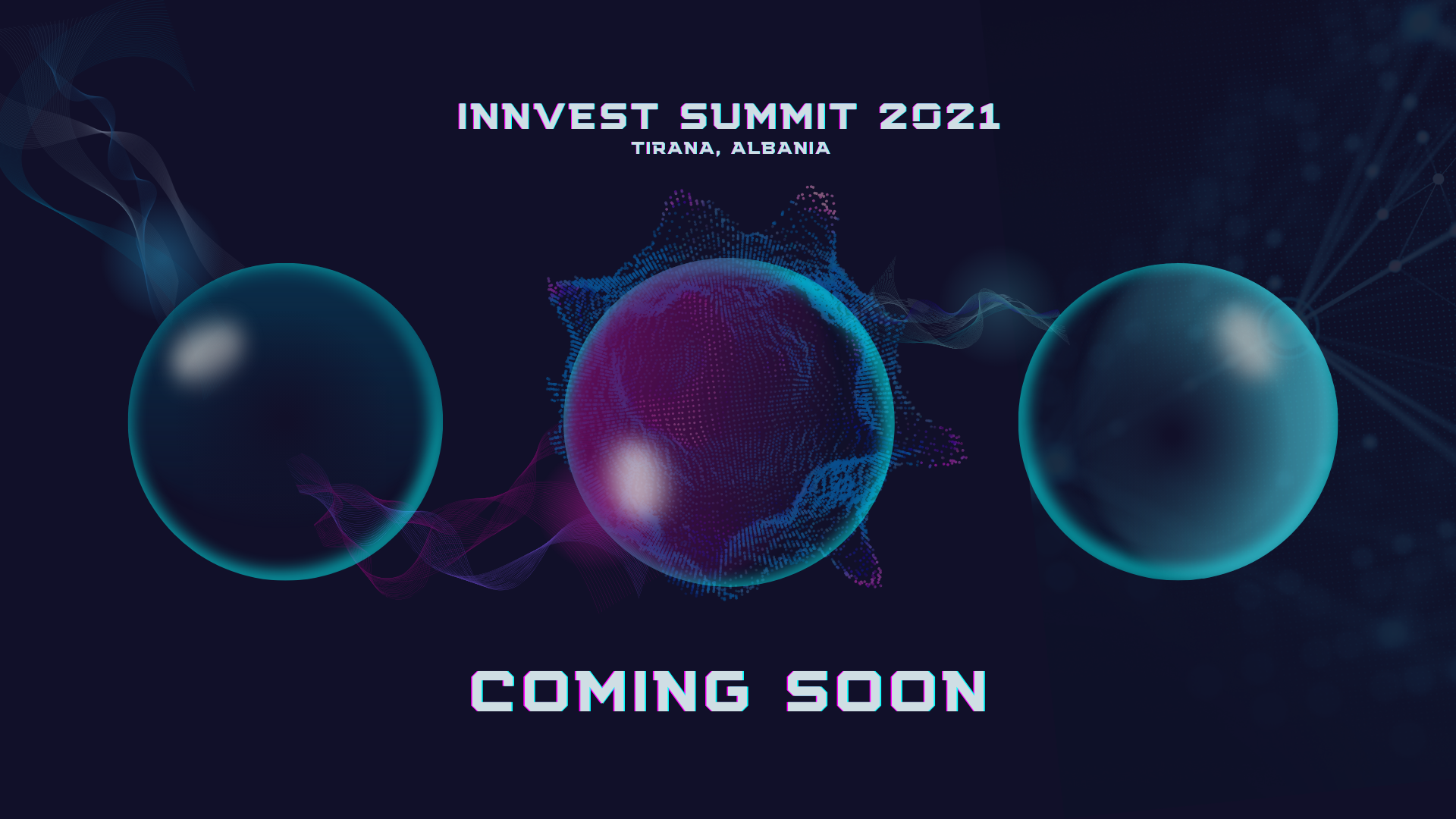 In a time of uncertainty for many industries and the globe, INNVEST Summit will bring together the founders and executives of the most renowned Albanian companies, fast-growing startups, and policy-makers to answer a simple question:
What will be our next step?
In an ever-changing world, innovators take the path of uncertainty to explore, innovate and create. This way the challenges turn into opportunities!
Our biggest challenge for this year was to achieve the INNVEST Summit 2021.
On October 7 at ArTurbina, over 35 investors will share their inspirational journeys, many opportunities to network and grow their ideas and innovations will be offered, as well as 10 innovative ideas will be presented to angel investors.
The INNVEST Summit will be the meeting place and source of many opportunities for startups, corporations, executives, investors, partners, and sponsors, as well as a unique opportunity to reach the global, regional and national community of innovation and digitalization.
This event will explore the need for accelerated innovation, its role, economic transformation, and the most impactful investments in the ecosystem.
With the purpose of creating a bridge between angel investors, investments, financing, and innovative ideas, mentors, success cases, talents, and corporations with the most promising businesses in the Western Balkans region, to help ambitious founders scale and foster international economic growth.
The INNVEST Summit aims to "Empower an Inclusive Future for All" and the panels will discuss how innovation is critical for businesses to respond to the changes we are facing today. It is also an opportunity to meet new clients and secure an investment!
This Summit will exhibit the latest innovations of our corporations and partners as a unique opportunity for networking, visibility, and demonstration of the most innovative products or services in Albania, related to the digital fair.
Join INNVEST Summit 2021 – one of the biggest events in the region. Get more information from the INNVEST team at [email protected].
Partners:
Wolves Summit: International Partners (full access to participate in the Wolves Summit 2021 for an investment opportunity from international investors).
Municipality of Tirana # EYC2022: Strategic Partner of INNVEST.
Eu for Innovation: Partner and supporter for Innovation which aims to strengthen the innovation ecosystem and promote the creation of start-ups in Albania.
Albania Tech platform: Partner of INNVEST and the newest Innovation platform in Albania!
Tumo Tirana: The largest incubator in the region in the field of technology, innovation, and art.
Join INNVEST Summit 2021 – one of the biggest events in the region.
Get more information from the INNVEST team at [email protected].