INNVEST SUMMIT 2022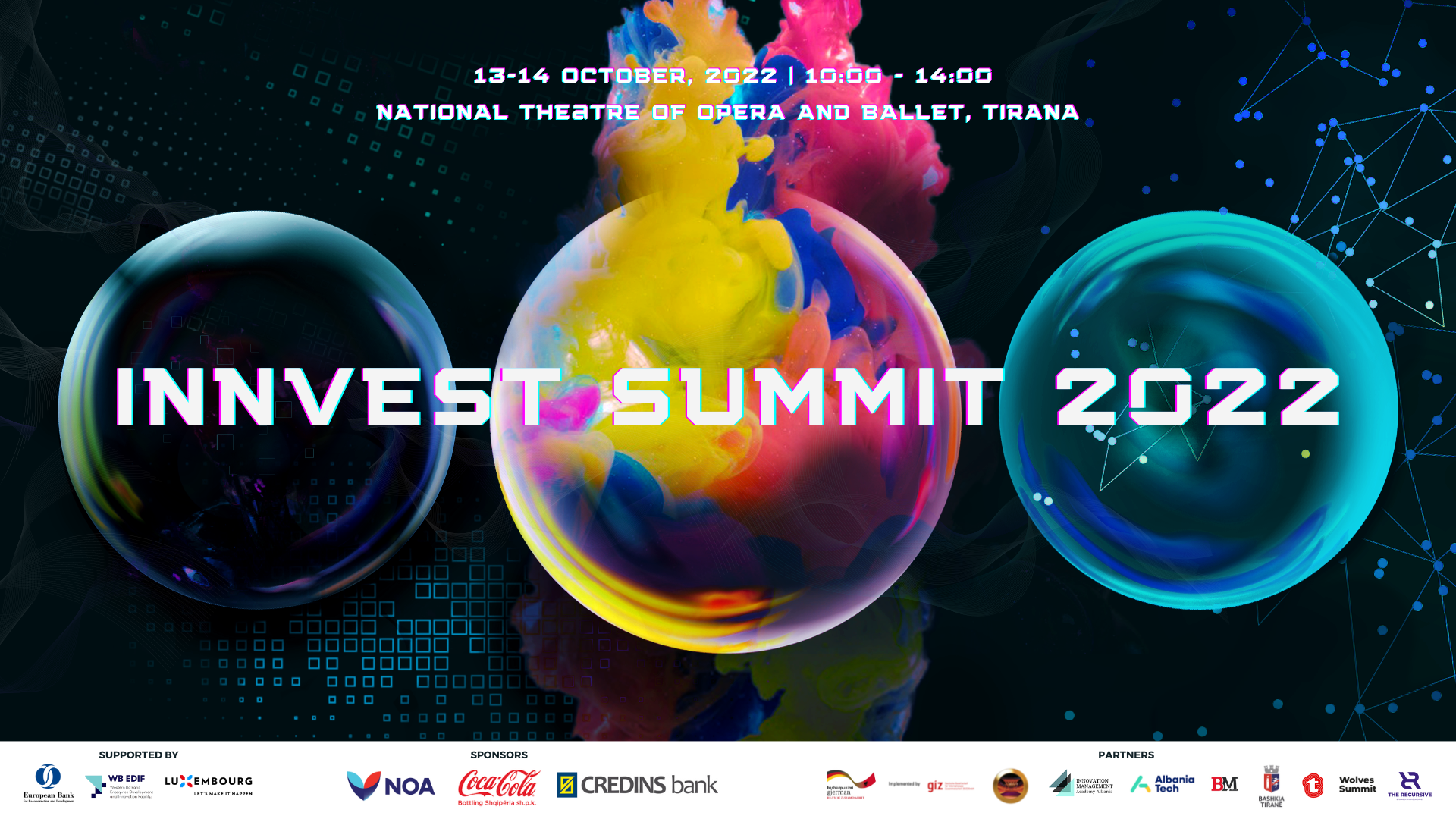 Hey startups, INNVEST has come with big news!
INNVEST Summit will happen on October 12-14th, 2022, in Tirana, close to National Opera Theater, and the team is working on the agenda for this year! While they are getting ready the call for creative, world-changing ideas has been open and is looking for you.
Applications are accepted by startups from the Balkans, and the top 10 startups will be chosen to present their ideas in front of the investors. The greatest pitch will be awarded!
Being expanded into CEE countries and becoming part of Wolves Summit, this hybrid edition will be all about connecting the regional CEE talent, tech, and innovation scene internationally in:
42 538 meetings
28 517 overall attendees
3371 investors
5193 executives
8556 startups
90 countries
Instructions: The three main pillars that you should elaborate on after presenting your idea are:
The problem in the market; 
The solution you offer, 
The target group, and the amount you need as a startup to bring your idea to life. 
Also do not forget to impact green & sustainability on our circular economy for yourself, your family, and society. 🙂
Please send your confirmation to show your interest and also send your pitch presentation (ppt format to info@innvestfund.com) by Sept 12th, 2022!
Related Events