International Conference on Renewable Energies and Smart Technologies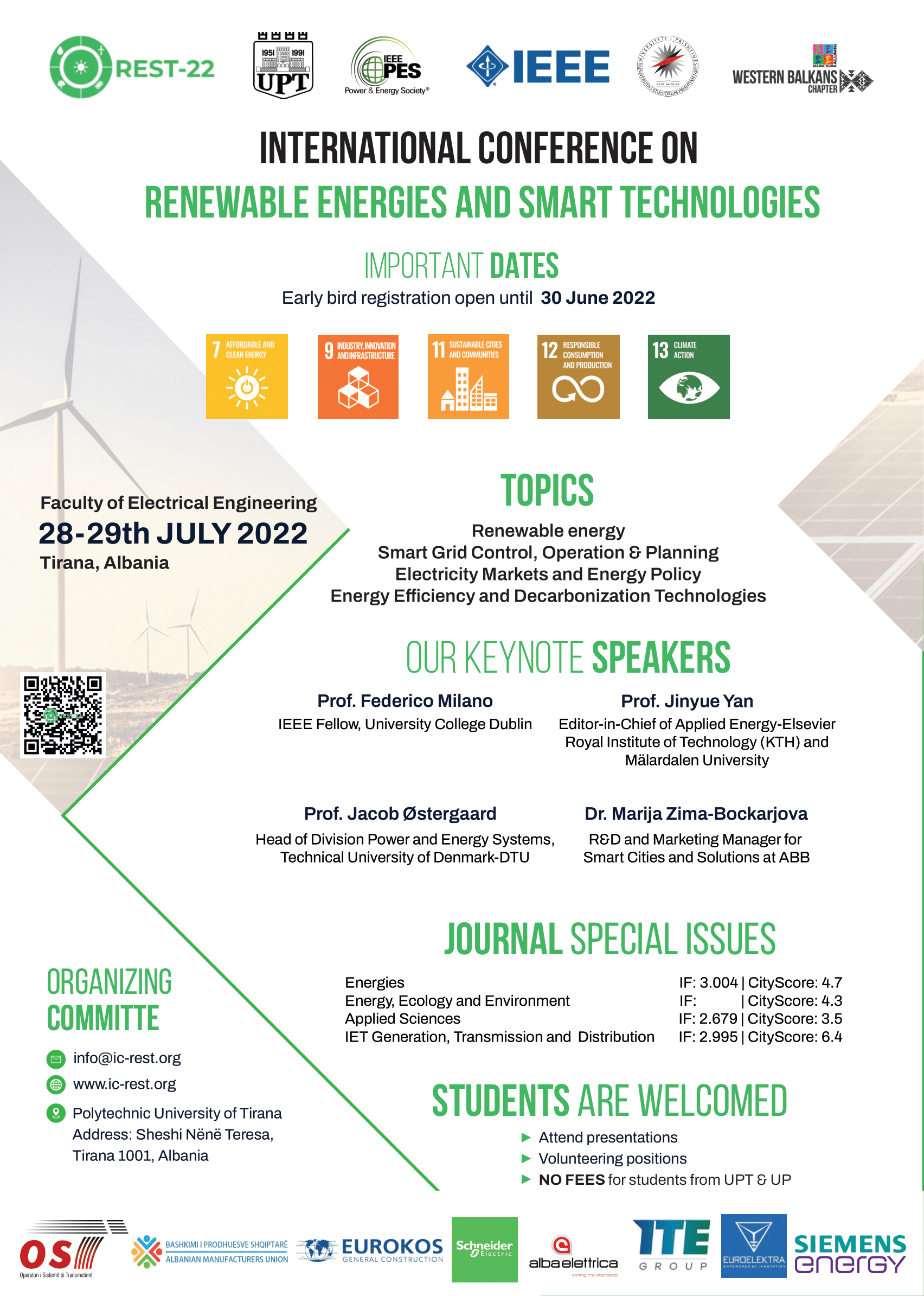 COP26 is ongoing in Glasgow and we as the REST-22 organizing committee acknowledge the need for a quick and just energy transition.
Thus Albania, a Mediterranean, hydro-based country will be the host of a fruitful discussion.
The conference has 4 major topics:
Renewable Energy
Smart grid control, operation, and planning
Electricity markets and energy policy
Energy efficiency and decarbonization technologies
The accepted papers will be published in IEEE Xplore and the best papers will be offered an extended journal publication opportunity from Energies (MDPI).
Related Events