Keiretsu Forum SEE
May 23 @ 5:00 pm

-

7:00 pm

UTC+1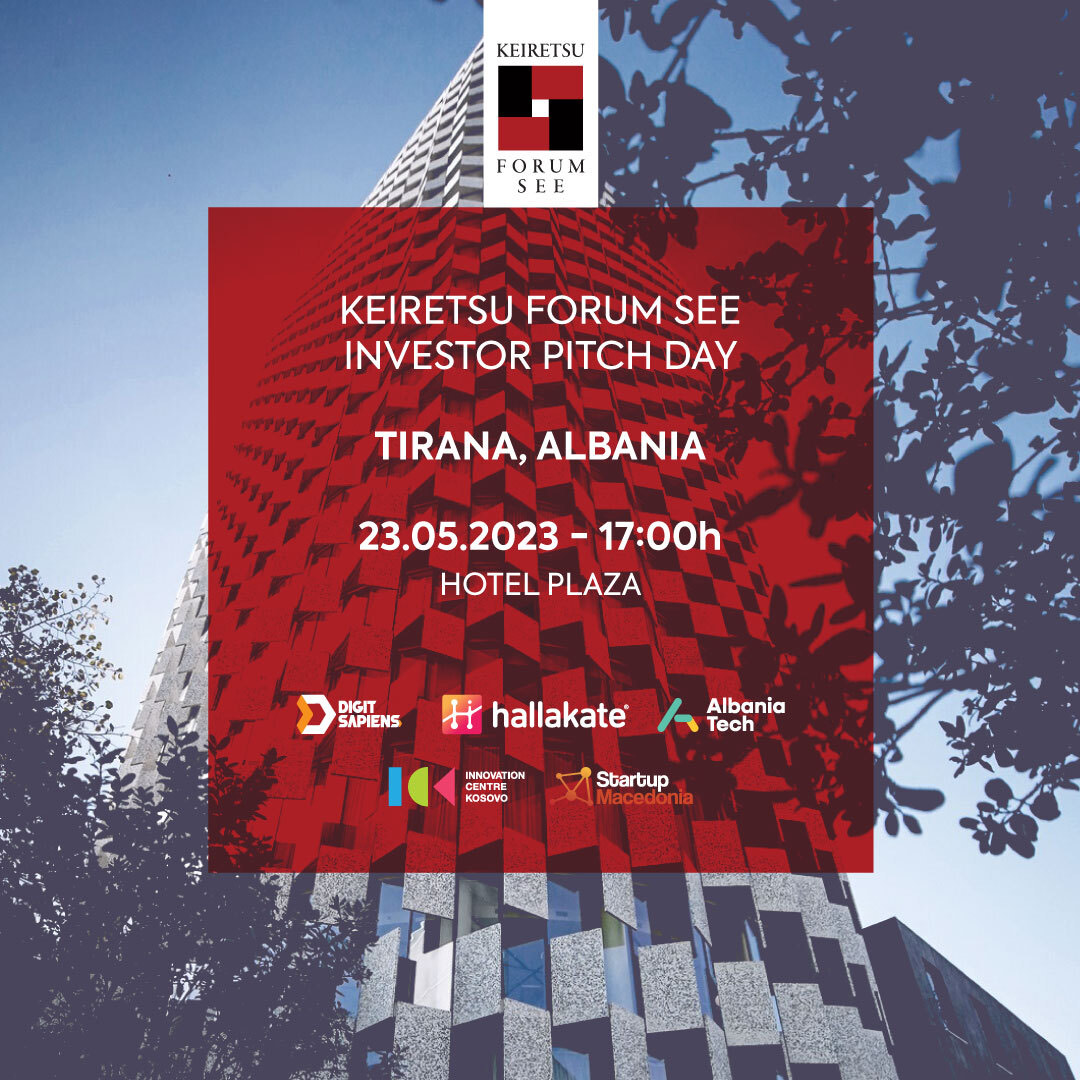 The most important event for entrepreneurs in 2023 is coming to Tirana
Mark your calendar for May 23, 2023, as Keiretsu Forum SEE orchestrates the most important event of the year at Hotel Plaza Tirana. This exclusive event promises to bring  attention to the ecosystem of young entrepreneurs, nascent startups and newly established companies.
Starting at 17:00, this event will be an opportunity for all young and ambitious entrepreneurs who are looking for capital to accelerate their growth, pitch their ideas to successful angel investors, venture capitalists, institutional and corporate investors as well as serial entrepreneurs.
The Keiretsu Forum is a prestigious global community of investors that includes accredited private equity angel investors, venture capitalists, and institutional and corporate investors.
Founded in 2000 by Randy Williams in San Francisco's East Bay in California, the Keiretsu Forum has a singular vision: to develop a globally interconnected flow of capital, resources and relationships. Today, with a broad reach of 52 chapters on three continents, Keiretsu Forum members are committed to investing in diverse and quality enterprises.
Startups or entrepreneurs interested in participating in the "Investors Pitch Day" of Keiretsu Forum Southeast Europe on May 23, 2023, should fill the online application via our website and/or apply via email [email protected] until May 19, 2023.
To apply through our website, please click here: https://keiretsuforumsee.com/start-ups/.
The selection process
All timely submitted applications will be carefully reviewed by a select committee of Keiretsu Forum members/experts.
Selected companies and young entrepreneurs will go through an evaluation process where each entrepreneur prepares a 25-minute presentation (10 min presantations + 10 min Q&A + 5 min Mind-Sharing)
What will the entrepreneurs who will present to investors benefit?
– Increased exposure and access to global capital (60 countries in 3 continents)
– Access to valuable data and opinions from experienced entrepreneurs, from the country, the region and around the globe.
– Making investment decisions quickly
– Favorable repayment plan
– Valuable networking, exchange of ideas and creation of collaborative business relationships with other members of Keiretsu Forum's global network
– Guidance and help on creating a quality pitch using tried and tested ways.
Related Events