UN Women Europe and Central Asia – Virtual Women's Entrepreneurship Expo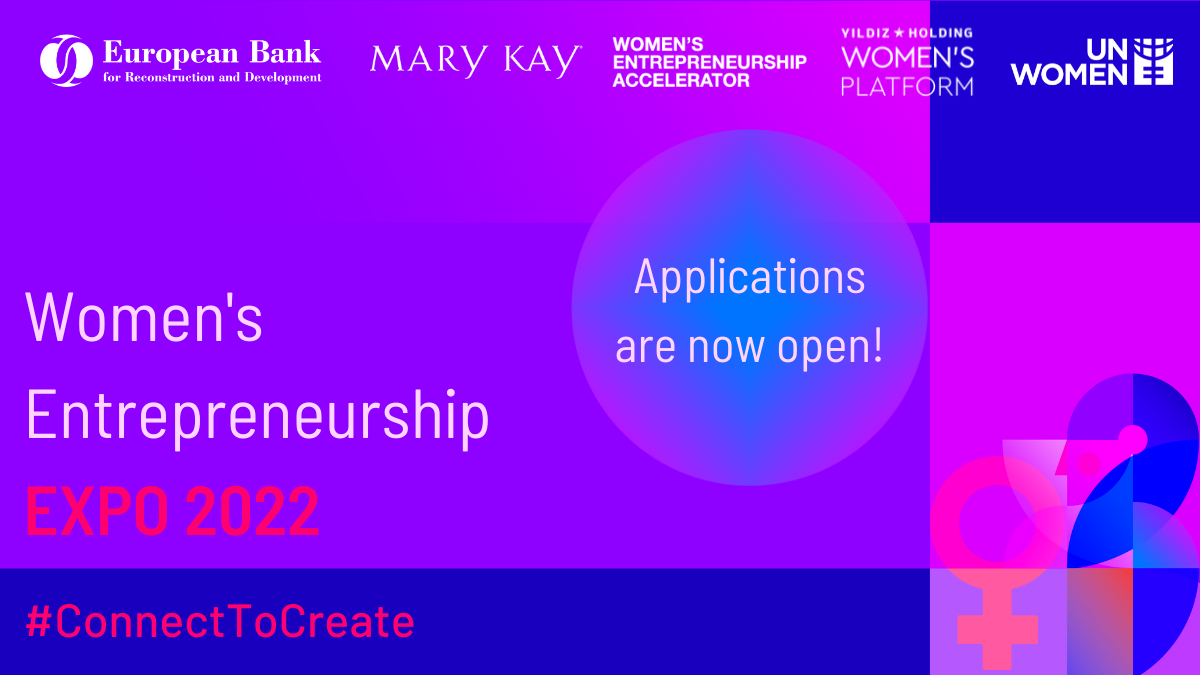 Are you a woman entrepreneur based in Europe and Central Asia?
Are you willing to enhance your capacity in business-related issues and expand your network?
Then fill in the application form below and join Women's Entrepreneurship EXPO 2022!
The EXPO will provide opportunities for women entrepreneurs to showcase their businesses, join workshops and develop their skills, access business tools, receive feedback from mentors, learn about investment pitching techniques and grow their networks.
#ConnectToCreate
Application deadline: 5 August 2022